You probably noticed if you stopped by recently at our shop, located in the Biron Antique Market inside les Puces of Paris Saint-Ouen, these last months, that our shop JLF Antiquités entirely changed its interior decoration. Here are all the explanations!
For many years now, JLF Antiquités two separated spaces in the Biron Antique Market : the shop number 91, latest opened and gathering modern and contemporary selectio n and in front n°39, the first shop opened, displaying antique and classic furniture.
This separation was due to only chronological reasons: first of all, Jean-Luc Ferrand, the owner, was specialized in the 18th century furniture. Nevertheless he was always curious and dedicated a part of his activity to the interior design, so he explored other styles and period: that's how he enlarged his selection to 19th century then 20th. However, the very classic decoration of the first and bigger shop wasn't compatible for a mix of furniture: during several years, the two spaces in front of each other coexist.
Here a memory of the classical part :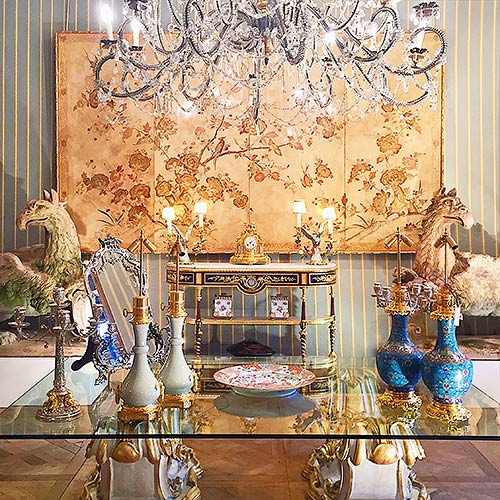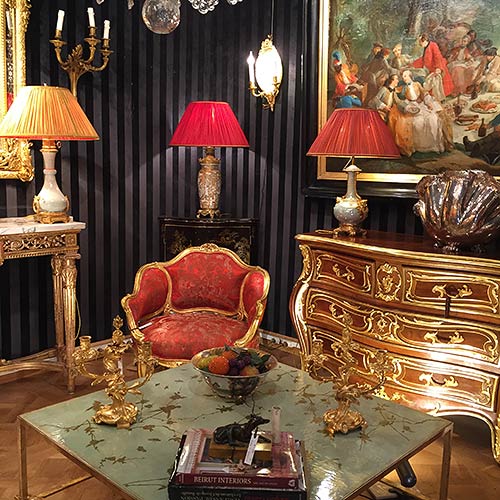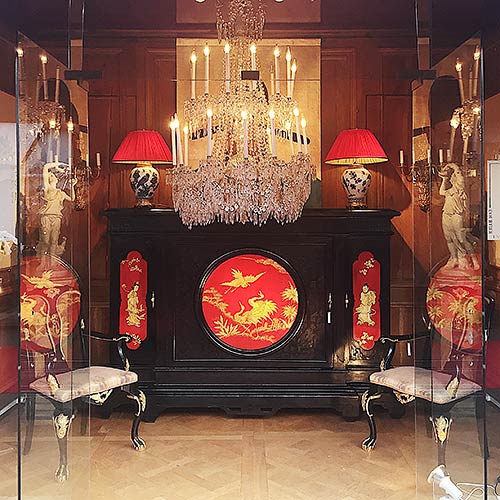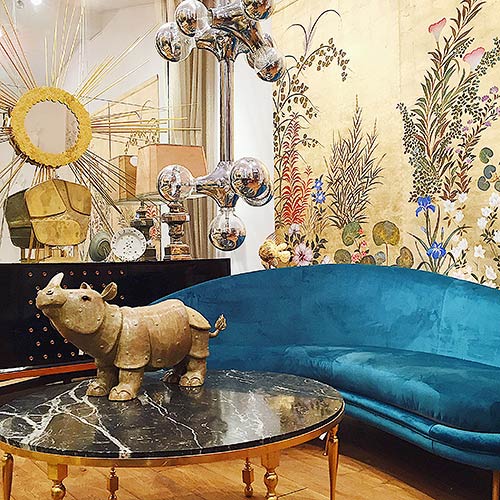 This physical separation was an obstacle to illustrate something that Jean-Luc Ferrand considered very important : abolished borders and rules about interior design and decoration. Indeed, since many years now, Jean-Luc Ferrand loved diversity and mixing inside styles and period in interior decors and gave advices in this direction to his clients. And yet, the shop wasn't capable to show the exemple !
The summer 2019 was the occasion for Jean-Luc Ferrand to re-think entirely to physical space of JLF Antiquités in the Biron Antique Market: he choose to occupied a unique boutique, the one formerly dedicated to classic, still on two levels, with a brand new interior design, decidedly contemporary.
After some months of works, the boutique showed its new interior decor during the Puces Party of September 2019. Some parts wasn't entirely finished bu now, all is entirely done.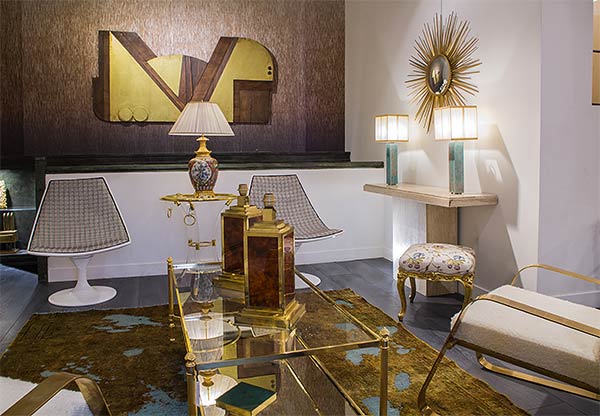 We know that those works will change your habits at first, but we hope you will still like it. And don't worry, because you'll always find what you love at JLF, either it was our classical selection or our modern one, we don't give none of them !
Jean-Luc Ferrand proposes you to discover the shop in video (EN subtitles)
And if you are in Paris, do not hesitate to come see us, discover this place, our furniture and our contemporary artists exhibited in the boutique !
Marché Biron, Shop 39, Alley 1, 85 rue des Rosiers, 93400 Saint-Ouen. +33(6)45.111.288